My Year Behind the Scenes
SHOSHANAH KUPER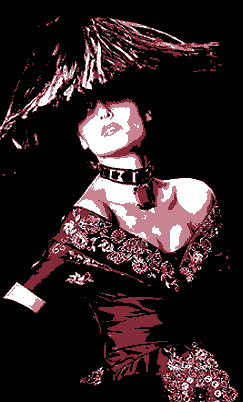 One night in March of my grade 10 year, I couldnít sleep. I sat up thinking about what I wanted to do for my co-op placement and, therefore, a trial run for the rest of my life. There was teaching, cooking, camp administration; the options were endless.
After months of searching for a suitable placement, I started working at More Magazine. Now, Iím sure (like me at the time) you have no idea what More Magazine is. Simply put, it is a lifestyle magazine for women over 40, which is published by the same company as our faithful fashion show sponsor, Elle Canada.
For some time, my placement consisted of filing, mailing, and making excel sheets with PR beauty contacts. Basically, I was paying my dues.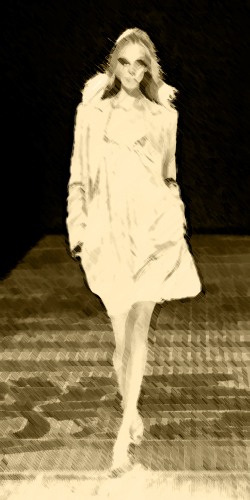 However, I figured that I would rather pay now and not take science than pay five years from now. These dues were paid off quickly after I went to my first professional fashion shoot.
It was nothing like I thought it was going to be: it was low-key and not as ďeditorialĒ as I had envisioned. Soon after, I began to order clothing for shoots, help style the shoots, and choose accessories.
Best of all, because I was working on these shoots behind the scenes, I soon got to go to more shoots creating more scenes.
One day I was asked to volunteer at the Fashion Group Internationalís annual Night of Stars. It was a black-tie event where I was told to wear a black dress. The only problem was, I didnít have one, so I made one. It was a black, jersey floor length, ruffled and sequined empire waist dress. When I bumped into Linda Lundstrum (creator of La Parka), she told me she liked it and was very impressed that I was 17 and had created this on my own, with no training or bought pattern.
Secondly, and more importantly, I became incredibly well networked with people in the industry. For example, I was able to get a professional makeup and hair artist (who works with Jordin Sparks and Julianne Moore) to help us out (for free!) with the Hypnosis fashion show ads and welcome back assembly photo shoot.
Not only did co-op make my future goals more accessible while lightening my course load, but it let me experiment with careers in an industry I would like to enter. I would highly recommend the co-op placement program to anyone interested.