White Night
ANGELA BROCK
It's 7:21pm Saturday night and I'm standing in front of an enormous paint-by-numbers (like connect the dots with numbers). I stare at it, wondering what it will turn out to be and how long that process will take. At first it seems a millennium. Then people, the most enthusiastic of which are children, pick up brushes and red cups assigned numbers one through nine or so, begin to gather around it, and dutifully do their part. Just as suddenly as I realize this is a forest scene, I am drafted into its execution. I accept my olive green number seven and begin to fill out a small segment in the monumental white map spanning the length of the room. I dab my paint-fattened brush onto the paper and can see now what we're all doing.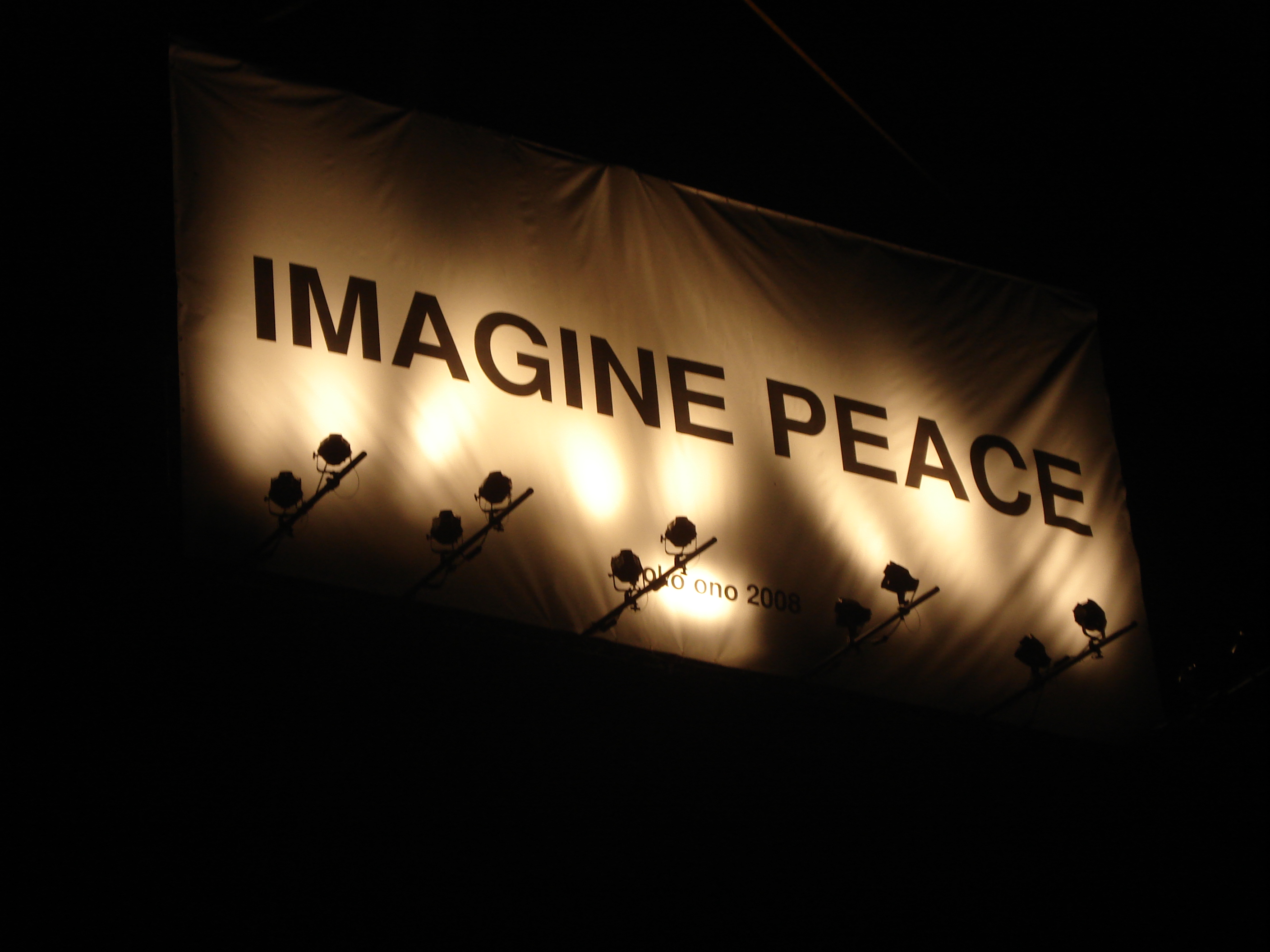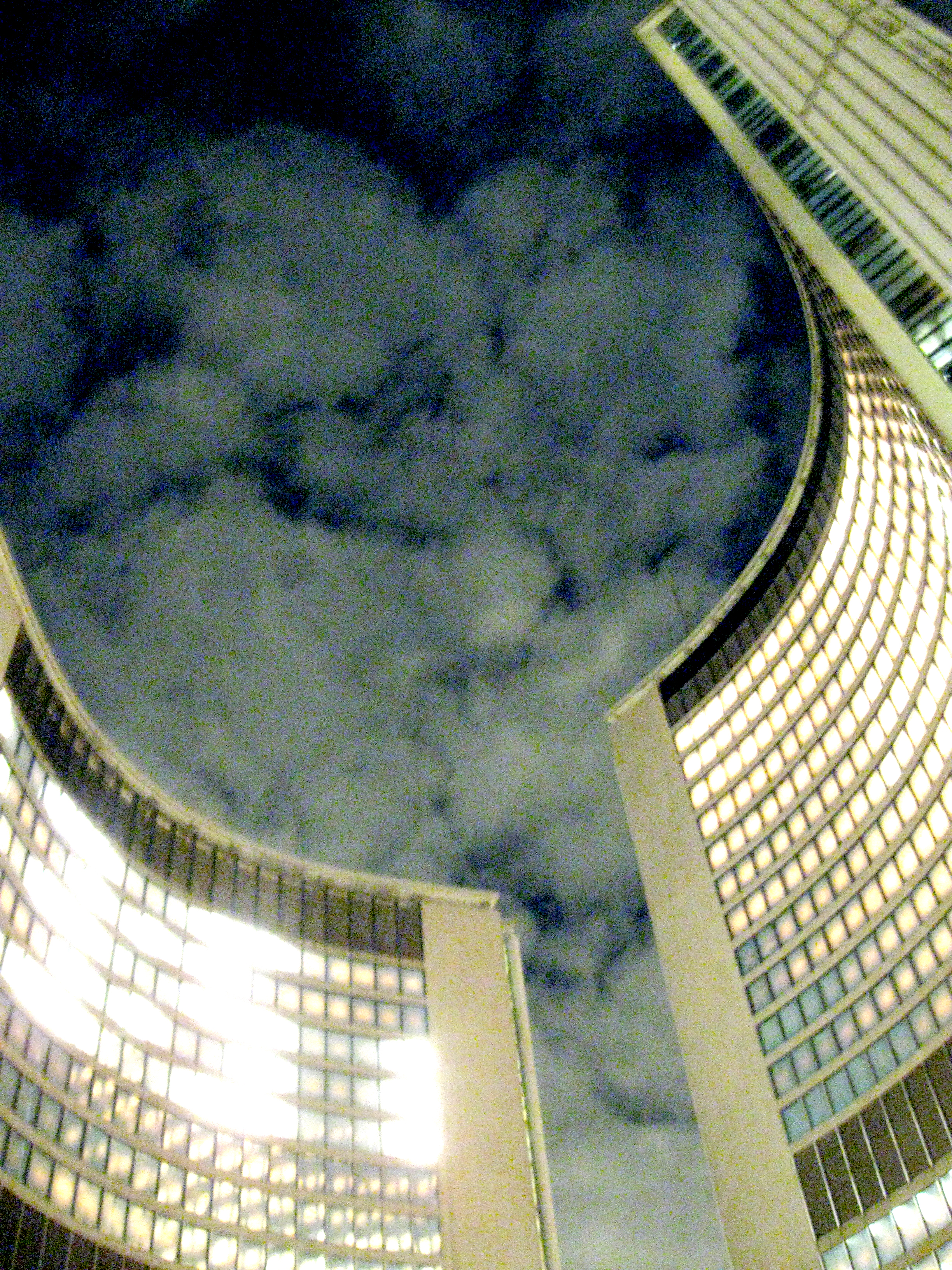 Cluttered against this wall, sharing a tight space, we each take a few minutes in part of the creation of something, or perhaps, if you look at our current situation – as I'm sure the artist intended, the re-creation of something. Most others are realizing it too, and smiling inwardly, secretly congratulating themselves. We're supplied the tools, but we donate the time and effort, however little, in the generation of art and a consciousness for nature.
This was what Nuit Blanche 2008 was largely, though not exclusively, about. Some of the most popular themes were: being aware of our effect on the environment, our place in the world, and, perhaps, being a part of the art and, sometimes, just being it. This concept was illustrated at Yonge-Dundas square where people were congregating because other people had crowded around a make-shift watchtower. Atop this stood a man armed with a spotlight and Andy Warhol's famous quote, "In the future everyone will be world-famous for fifteen minutes." He was fulfilling Andy's prophecy, just more economically with only fifteen seconds and no international broadcast. Most, in their fifteen seconds of fame, rather anti-climactically concealed their faces with Starbucks coffee cups instead performing their signature talent.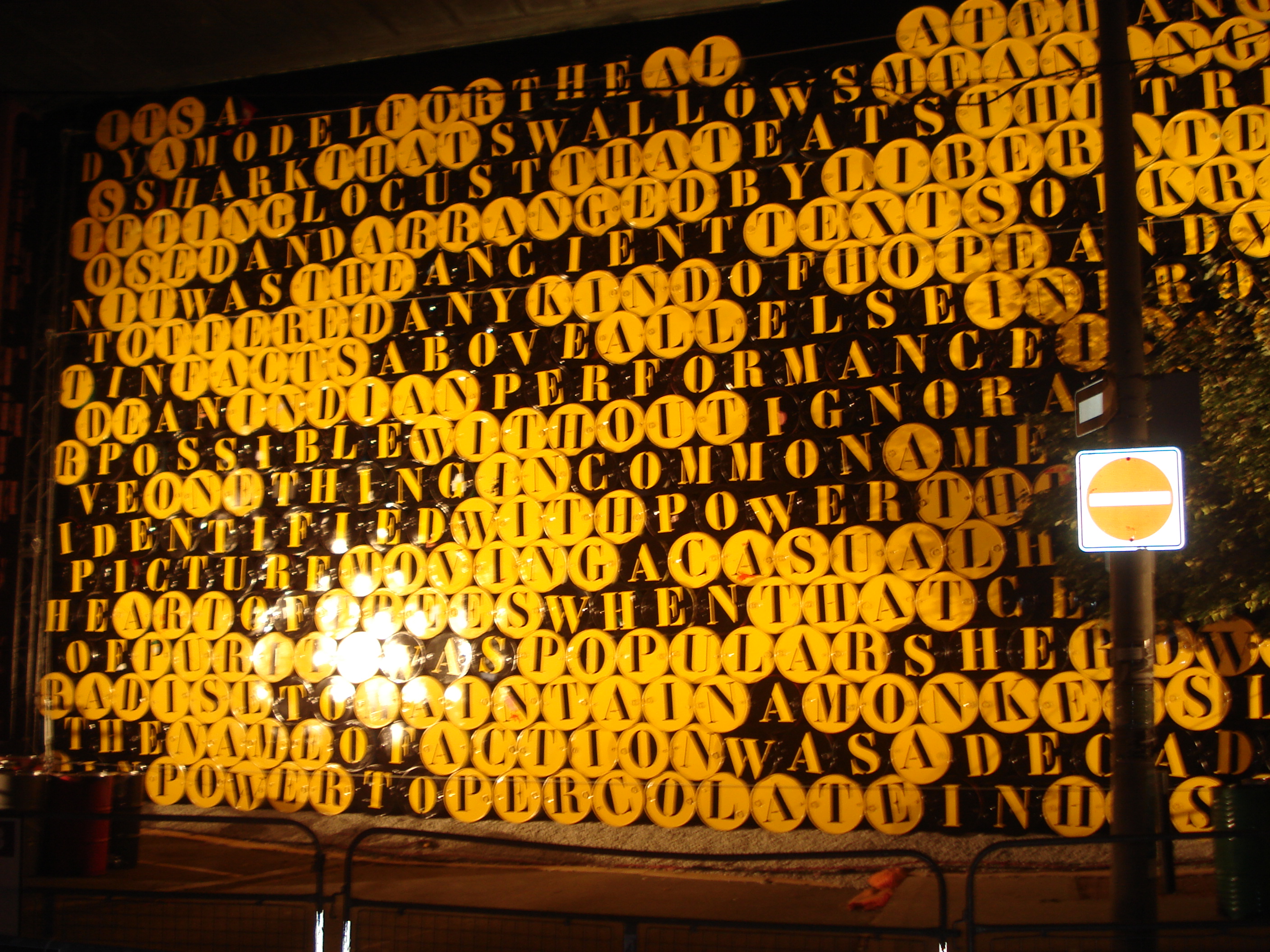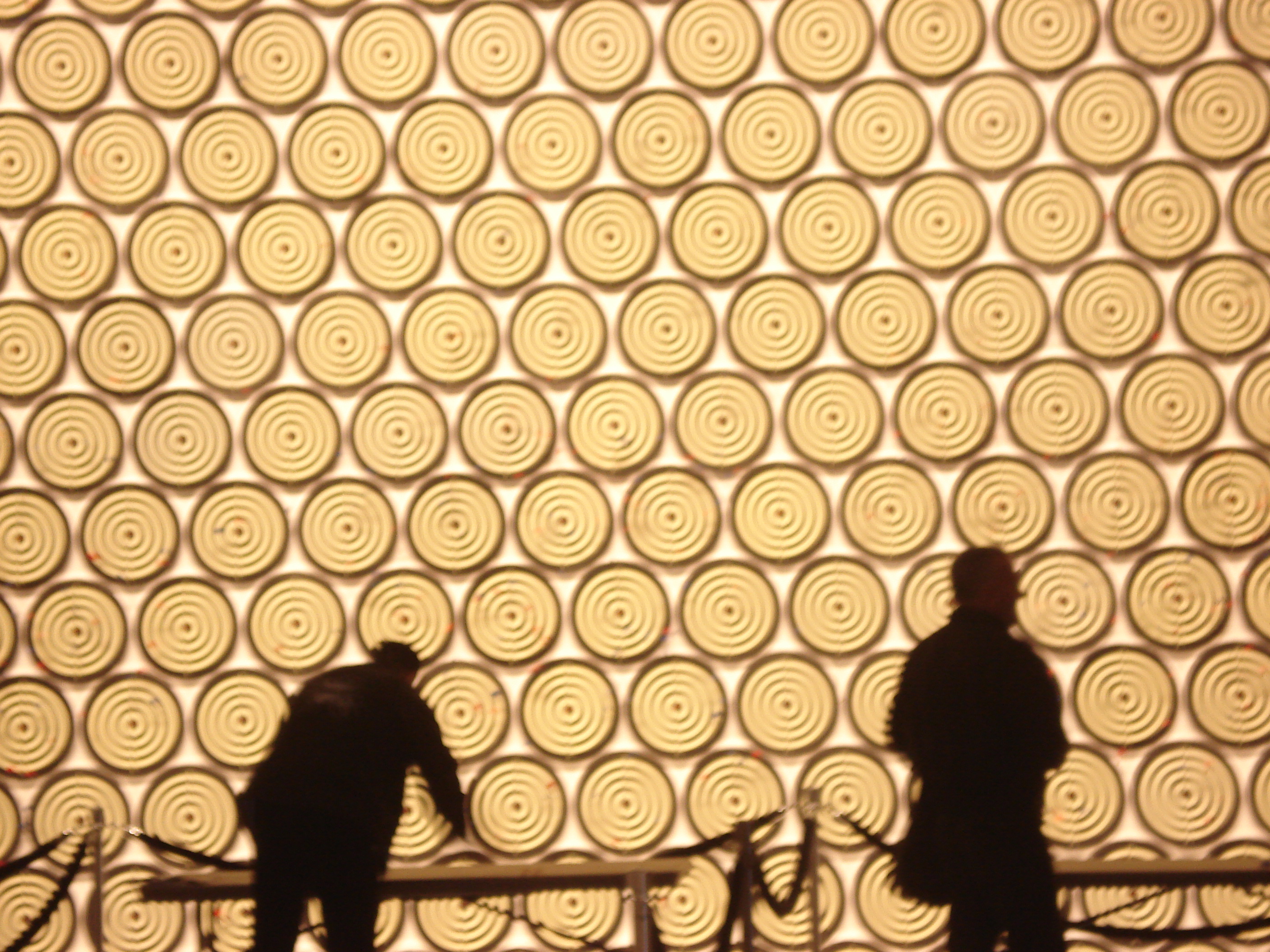 As I said, this is concept and art often doesn't need one, but rather just a lot of people wanting to be apart of it somehow, willing themselves to understand it. For this reason it's a good thing this piece didn't rely solely on execution and a few thousand people showed up.
It is now 10:47 and I'm at the AGO watching someone cycling on a machine, his silhouette superimposed onto a galloping horse on a concrete wall. He unlike a couple before him as he either has an immense affinity for Westerns and equestrian sports or wanted to somehow bring this installation to life and opted for flailing an invisible lasso, firing at the crowd, and whipping his stallion. This was a piece left entirely up to the public, but only such that they couldn't do much to botch it up, and, thus, offered bona fide entertainment powered by the people.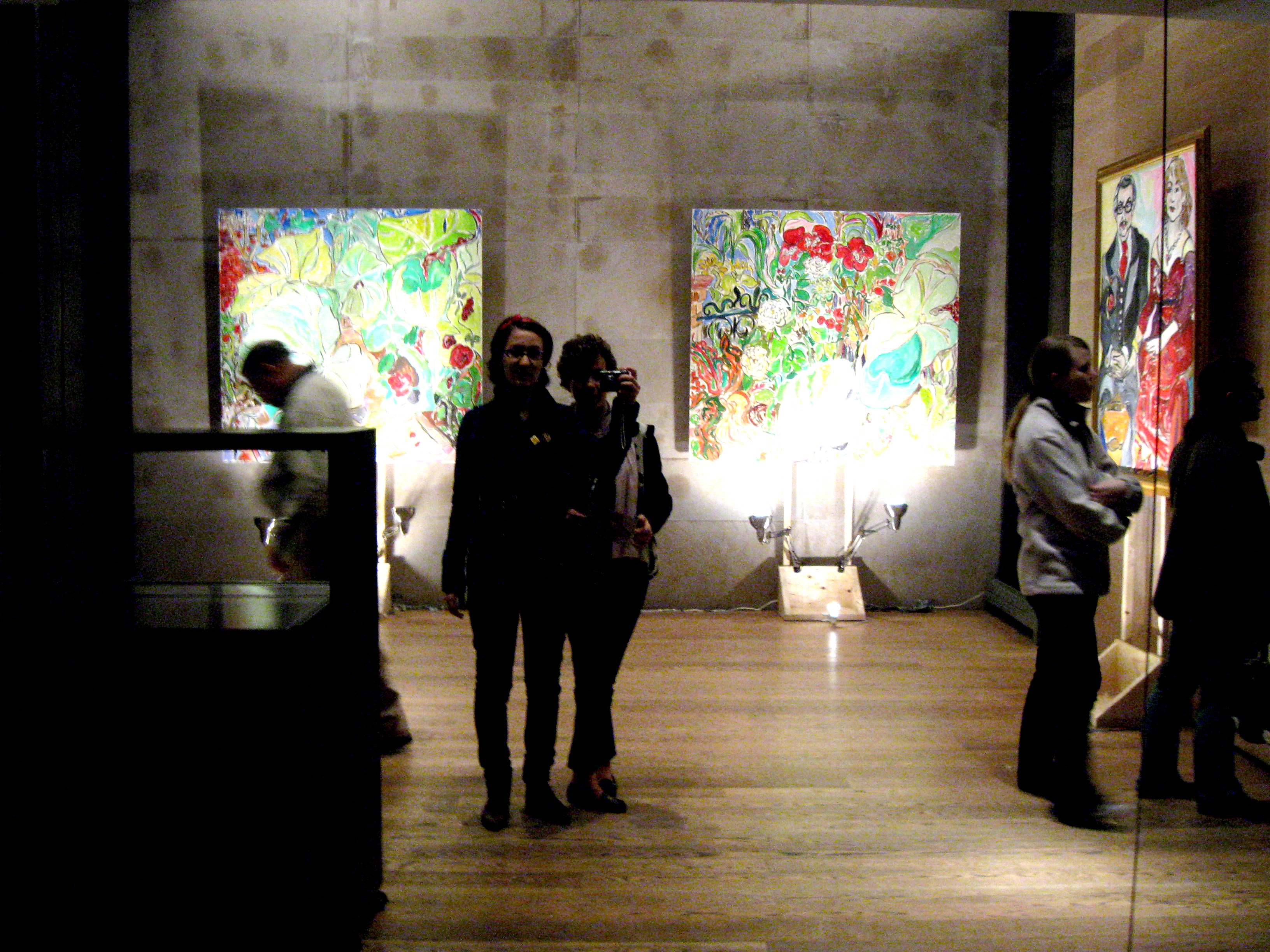 Four hours have evaporated and I'm now conscious of the ache in my knees, how little, respectively, I've seen, how little else I'll be able to see, and the number of bathroom breaks taken. So far I've heard things said like, "That is performance art!" and, "Oh my god, are they serious or something?" and, perhaps most thoughtful, "What kinda dog has a trunk?" Some of the things I've seen are Moorish dancers, too much tarty club-wear on a night not Semi, a few good installations and exhibits, a few more zombies, an obese man laying on a bed of white rice being basted with cooking oil, and a blue Michelin-man-like pyramid made of tarp.
This is the remainder of what Nuit Blanche was about: sometimes wonderful but more often a very difficult attempt to see the forest through the trees. The installations are hit or miss, though this year they favoured the latter, offering only a handful of beautiful, thought-provoking or even just entertaining installations, then, finally, and with good justification, one excellent night's sleep.