Blockchain in Today's World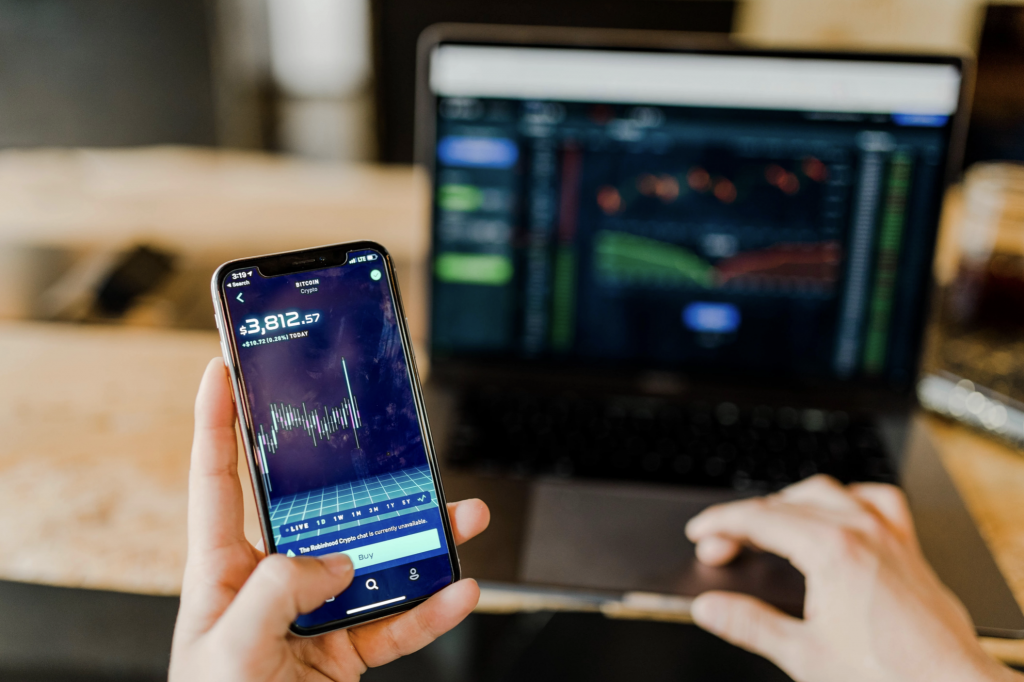 Imagine you are in a shopping mall and getting ready to pay, only to realize that your card doesn't work at the till. This might be because your bank suddenly has a computer meltdown, which means that all of its customers, including you, can't pay for anything. But what if all the tills in the world had access to your record and balance of all your debit and credit cards that is updated every time you buy something? You can buy anything you want as long as you have enough money in your card.
This is made possible by blockchain, which is otherwise known as a distributed ledger. It is a growing log of records that are linked with cryptography; the practice of securing information from malicious third parties in order to maintain data confidentiality and integrity. Each of these records is called a "block," thus giving blockchain its name.
Although this tool was introduced ten years ago, it hasn't been widely used. However, it has the potential to bring benefits to the technological society we live in today.
Professor Gilbert Fridgen, a financial services expert at Luxembourg University, proposed a blockchain system that keeps track of certificates and degrees issued by universities, where copies of the ledger would be held by multiple parties and individuals rather than a single organization. This way, it creates a decentralized system that tracks all qualifications, so employers are less likely to encounter fake degrees.
On top of this, a distributed ledger system also makes the entire recruitment process more efficient. Apart from ensuring the authenticity of academic and professional qualifications, it is also able to verify birth dates, IDs, and addresses of the job candidates, meanwhile preserving their privacy.
Sky Guo, CEO of blockchain platform Cypherium, reveals that clients could keep their personal information secure by using a database extractor: "If a job candidate wants to prove that he has the grades and diploma, what they need to do is provide the hash (one of the blockchain algorithms) of the diploma and the employer can verify that hash with the hash of the university."
Randstad, a Netherlands-based human resources firm has started to incorporate the Cypherium blockchain into its recruitment activities, hoping that it would bring the company closer to streamlining and automating the bureaucratic tasks associated with workforce recruitment, and make the process of matching talents with employers easier. This can be extremely helpful in today's time, where many companies are looking for immediate role fulfilment in a disease outbreak, medical emergency, and other global issues that are of rising concern.
Another sector that could benefit from blockchain is the media and entertainment industry. Many artists and creators are currently suffering from unfair or ambiguous treatment when it comes to dividing the profit between the label, studios, managers, other middlemen, and the artists themselves. Many of them were never exposed to other disciplines apart from the ones needed for their pursuit in arts or music, like law, business, or finance.
However, as the blockchain technology is introduced, frauds and production costs could be drastically reduced, and the overall transparency and traceability could be increased. As there are many disputes and lawsuits pertaining ownership over audio, visual, and written content, blockchain strives to solve this problem by offering a way to track IP (Internet Protocol) through various routes, thus ensuring that intellectual property rights are authentic and making it easier for digital rights management companies to access each transaction. The use of blockchain will also promise better liquidity of profits for all stakeholders of the produced content, including investors like labels or studios, and creators like the artists themselves.
Blockchain also offers great potential for new musicians who need funding for the development of their debut single or album. Oftentimes, singers contributed the most into their music, but labels end up keeping all the ownership. While streaming services have enabled the artists to easily track their streams, blockchain aims to maximize the benefits of all by establishing a stronger relationship between the musicians and fans.
Vezt is an app that allows fans to share in the royalties of songs of their loved musicians. Fans can purchase a percentage of the song's rights, therefore providing funding directly to artists, songwriters, and producers. This makes it easier for the creators to have enough funding to pursue their passion, and also gives the fans a feeling of satisfaction, as in a way, they will be owning a portion of their loved artists' success. This could be a win-win situation for both sides.
According to Forbes, Audius is a new blockchain-based music streaming service that aims to offer free hosting for its artists, return 90% of its revenues back to the creator, and encourage increased discoverability and fan engagement for current and upcoming artists.
Blockchain can also transform contents of film, TV, and short-form digital media. With its technology based on Ethereum, a Switzerland-based blockchain computing platform, FilmChain collects, allocates, and analyzes revenues in film, TV, and other digital media to promote transparency and efficiency in the process of profit distribution among stakeholders.
Closer to home, the Toronto-based StreambedMedia is using blockchain to monetize micro content. It allows creators to track their works posted on social media through a step-by-step reputation mechanism: as the content's primary creator, you can connect with people that you have received funding from or others that have shared your content on other platforms.
But blockchain is a lot more useful than just in the entertainment industry. The United Nations is also looking to advance its humanitarian causes and goals with the use of blockchain. "For the United Nations to deliver better on our mandate in the digital age, we need to embrace technologies like blockchain that can help accelerate the achievement of Sustainable Development Goals," United Nations secretary-general António Guterres told Forbes.
First adopted by all United Nations Member States in 2015, the Sustainable Development Goals (SDGs) act as a universal call to end poverty and produce and consume goods in a more responsible way. With its aim to be completed by 2030, blockchain has already been put into use in five of the 17 projects in the United Nations Innovation Network; cocoa supply chain in Ecuador and pig supply chains in Papua New Guinea are now being tracked using blockchain.
Although blockchain has not yet integrated into our daily lives, it is already helping many people around the globe. Syrian refugees are experiencing the benefits of blockchain in Jordan's Azraq camp. Instead of having traditional ID cards, each person now uses an iris scan that is recorded on the blockchain as a way to identify themselves and to keep track of the food they paid for and the aid they received.
The Windrush generation, nearly half a million people that immigrated to Britain from the Caribbean between 1948 and 1970, faced immense struggles in 2018, during which many of them were wrongly detained, denied legal rights, and deported from the United Kingdom. The legal status of many were questioned as the records of their granted leave to remain were lost by the government with the passing of time. However, with the introduction of blockchain in the future, information like this could be kept on a distributed ledger instead to prevent situations like this from happening again.
Many of the uses described above are only theory-based, and need to be further put into application in real-life scenarios. In order to discover blockchain's full potential, countries and companies need to cooperate together. As blockchain becomes more well-known around the globe, its impact can be phenomenal.