Quarantunes: In music we find sanity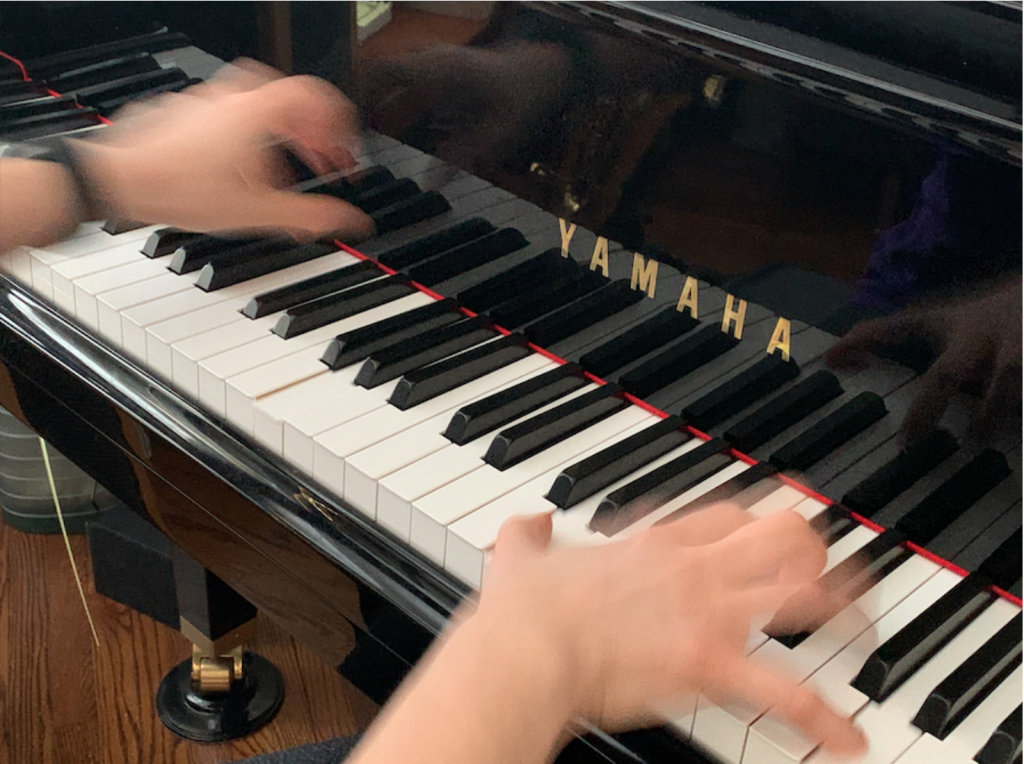 Photo by Iva-Mari Miskulin
Iva-Mari Miskulin
Contributor
We are all struggling during this time of quarantine and limited social interaction. We are trying to remain occupied with new hobbies, a bit of school work and an abundance of baking. However, one aspect of our lives is more important now than ever, and that aspect is music. With concert halls closed and events cancelled many may say that this is the worst time for music. However, this virus has shown us just how important music is. What was the first thing the Italians turned to whilst confined to their homes? Music. What were some of the first template trends on Instagram? The 30-Day Song Challenge. What were some of the first live streams to be introduced consistently? Musical livestreams. 
What is it about this wiggly air that is helping keep us all sane? Well the answer is simple. Music is a universal language that reaches far and wide. Your musical taste may tell people more about you than words can express. It is also easier to communicate emotions and ideas through music than through words. Words can get lost in translation, while music is heard the same everywhere around the world. And of course music can be interpreted in many different ways, but that is the beauty of it. No one will hear music the same way, but the message will still be clear.
Now what about the musicians? Well, musicians around the world are coming together to make the best of this time. Through online lessons, and free resources, musicians get the time to create and share their music in the form of livestream concerts and zoom call orchestras. Small acts of kindness have unfolded, such as Steinway delivering pianos to music students in need, and John Krasinski helping Lin-Manuel Miranda surprise a Hamilton fan. Chris Martin, the singer from Coldplay, started a series of livestreams called #TogetherAtHome, and many celebrities followed suit. After a couple joined in, Lady Gaga helped put together a whole night of music from stars around the world. Proof that music is even more contagious than the virus.
This huge amount of time has also left us with an abundance of TwoSetViolin videos, and even some new music memes, *coffin dance has entered the chat*. However, despite the laughs and smiles we're getting by observing celebrities and their homes, this time is tough for everyone. We are all struggling to stay motivated and content. It may seem like we all have so much time to practice, relax, and be productive, but we must not beat ourselves up over our shortcomings. We are human. We are not perfect. We cannot be productive all the time, and that's ok, as long as we don't let go of reality completely. 
It is tough for everyone to find inspiration during quarantine, but sometimes we have to force ourselves to get up, focus and get stuff done. Distractions during this time are many, and being able to discipline ourselves will be our greatest challenge as well as the biggest benefit we'll gain in our solitude.   
The coronavirus has shown us the importance of music, and that when all else fails, music speaks. You've probably heard that one before as even Shakespeare, who was a poet, believed that music was the ultimate form of conversation.
Here are some cool livestreams and free musical resources to check out:
Jazz:
Stefano Bollani – frequent concert live streams on Instagram
Jacob Collier – frequent live streams Instagram
Augie Bello – occasional musical, comedy and chatty live streams on Instagram
Adam Neely – occasional musical chat live streams on Instagram (discusses aspects of theory, and how to cope with being a musician during these times)
Classical:
Medici TV (medici.tv) – free live stream concerts
Carnegie Hall (carnegiehall.org) – free live stream concerts
Deutsche Grammophon – free live stream concerts on YouTube
Pop:
Together at Home – many artists will use the hashtag on YouTube and post their livestream concert there
Various pop artists are also live streaming frequently on YouTube and Instagram
Feel Good Mood:
Current Mood with John Mayer (check out the profile @johnmayer) – occasional comedy and music live streams on Instagram