What we learned from the student council election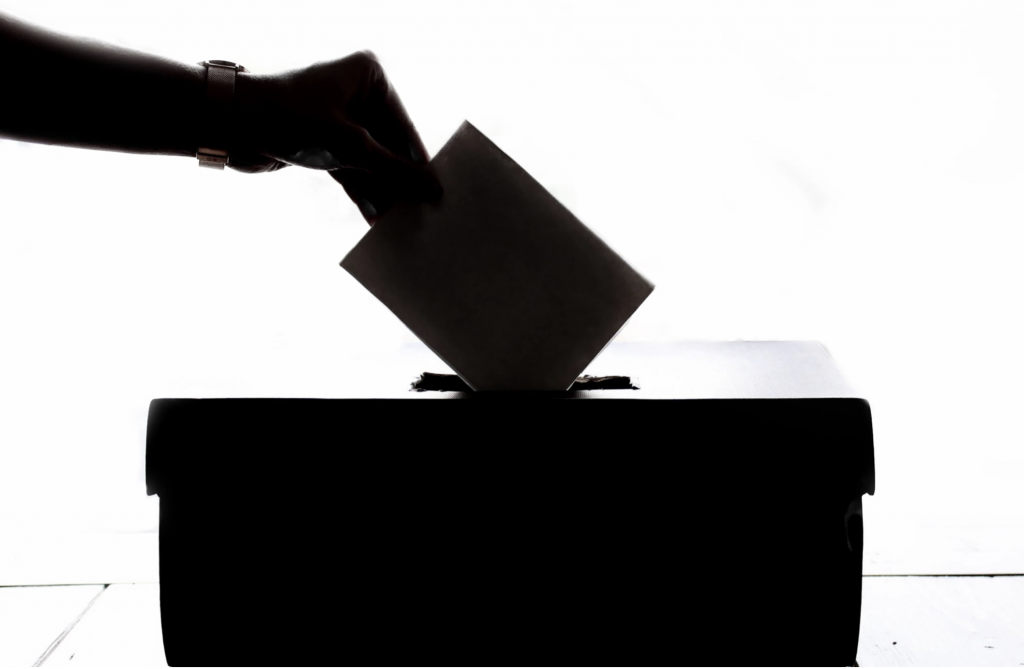 Photo coutersy of Unsplash
Nathalie Adriana Funes Serna
Editor
This year, North Toronto had a different student council campaign than the ones held in previous years.
Not being at school didn't stop the NT Student Council Election Team to run a successful and informative campaign.
Running in a digital campaign enabled candidates to be more creative on their personal platforms. For example, one candidate had Jason Nash and Francesca Farago, two well-known youtubers, make cameos encouraging NT students to vote for her. According to Cameo.com, both of these youtubers charge 100 american dollars per cameo. You simply have to submit an application with instructions on what you want the celebrity to say in the video, write your credit card information, and in seven days you receive the video by email.
Another student had a more altruistic approach. For every repost of any of his campaigning posts he donated $1 to the Community Food Centres Canada. When the campaigning budget was reached, $110 (Cdn), he posted a receipt to prove that he did as promised. This was a smart approach to his campaign as it ensured a wider reach every time someone reposted, it gave him a positive light in the eyes of the NT community, and it related his campaign to the office he was running for, Treasurer. Henrique Severo, a grade 11 student, said, "In some other ways I don't think it was fair for other candidates that couldn't provide the same donation per repost."
Most candidates also made memes and tiktoks suggesting they should vote for them or explaining why they would be good for the position they are running for. Henrique said, "I think it was a good way to interact with their audience and actually it made a lot of sense."
Since there were 39 candidates this year, most of NT students' Instagram feed was full with posts of candidates during the election campaign. One student said that they "found it a little stressful [because] there were so many posts" in their feed.
Although some students were overwhelmed with the amount of advertising, it shouldn't go unmentioned the effort and time the NT Students Elections Team had to invest to make this possible. Every campaigning video uploaded into social media was reviewed and approved by the student elections officials. They "were running off their feet trying to keep up with approving and monitoring social media items," according to Ms. Hayden, the teacher advisor for the NT Students Elections Team. As opposed to last year, there were nine student election officials, seven more than last year.
In a survey answered by 70 NT students, 52% felt that they were more informed about the candidates than in past years; 24% felt that they were equally informed, and 24% felt that they were less informed.
Even though there were several posts by many candidates, some students faced difficulties to be well informed about all candidates. One student said, "I feel that it was harder for me to access each candidate's campaigns since I don't have all of them on my social media, so it made me more inclined to vote for those I saw on my feed more often. I feared that it made my judgement more biased instead of having adequate information on each person to make a fair choice."
The same survey revealed that 38% of students felt more involved in this year's election, while 28% felt equally involved, and 29% felt less involved.
52% of respondents said that they reshared posts and stories of other candidates on their own social media platform. Of these students, 50% of them reshared because the candidates were their friends, and 33% reshared because they were their friends and believed in their proposals and aptitudes for the position. One respondent said, "I felt pressured to [repost] because [other candidates] did it for me without consulting."
If one takes a look at the number of followers of students and the candidates elected there seems to be no correlation between the candidate with the most followers and the elected candidate. Actually, just three out of eight elected candidates were also the ones with the most followers. Even then, it wouldn't be accurate to state that they were chosen because of popularity, as many of their followers are students from other schools, not only NT. Similarly, the number of views in the Youtube candidate speeches show no indications that the most viewed were the elected candidates. Only two out of eight future members of the student council were also the ones with the most viewed video.
Although there were some additions to how the student council elections worked, there were also some things that were removed. Such as the voting for a charity. Ms. Hayden told Graffiti that the charity will be chosen in fall next year using the same pitch process as in past years.
Another thing that changed was the elimination of preferential ballots. Normally, students can rank their top three choices of candidates for a position. The first choice gets eight points, the second five points, and the third choice three points. Ms. Hayden said that not having preferential ballots this year impacted the election's outcome as "it's a totally different system. Candidates who were generally popular with more people but who were not always someone's #1 choice would have lost out."
Many students had to vote a second time because the initial voting system had some problems. Someone compromised the results by submitting empty ballots. Ms. Hayden stated that there was "no evidence that the person who compromised it was a student. It might have been – it might not have been." Since Lawrence Park CI is another school who had a similar problem, Ms. Hayden believes that "perhaps someone was more trying to mess with the ParentInterview.com platform than with our particular election."
This year there were under 600 votes; around 100 fewer than last year. Ms. Hayden suspects that this happened "because some voters couldn't be bothered with the second election."
Ms. Hayden said that she is "thrilled to be working already with this fantastic new Council who is raring to go with lots of new ideas about some of our year-end events and initiatives."
North Toronto 2020-2021 Student council is formed by Kate Gilliland (Senior Vice President), Cameron Gilliland (President), Gordon Wang (Junior Vice President), Nicole Kan (Secretary), Carson Paton (Treasurer), Hilary Tanner (Social Convenor), Anna Sum (Art Council President), Evelyn Kim (Environmental Minister), Julia Fowell (Music Council President), Augustin Benoit (NTAA President), and Kiara Distin (NTAA President).