Gabe Lindsay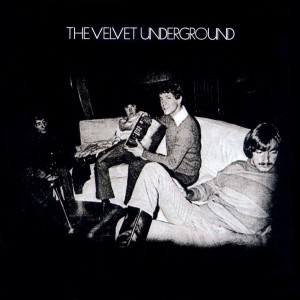 The Velvet Underground
By: The Velvet Underground
Released: March 1969
The Velvet Underground was an extremely influential American band from New
York City. In their tenure, the Velvet Underground, fronted by Lou Reed, released four albums from 1967-1970. Even though they were generally a commercial failure, they are now considered to be one of the greatest and most influential bands of the 1960s, receiving widespread critical acclaim and accolades. Their first album, The Velvet Underground & Nico, (Nico being the German singer who collaborated with the band for this album), was released on March 12, 1967. The album, sporting its distinctive Andy
Warhol-designed "banana" cover, was not only a financial failure, but it was
also panned by critics at the time, likely due to its experimental nature and
controversial subject matter. It is now considered to be amongst the all-time
greats, ranking amongst the likes of Sgt. Pepper's and Pet Sounds
(and, yes, I would definitely recommend it). The next album was entitled
White Light/White Heat. White Light/White Heat was released a
year later on January 30, 1968. This time, the Velvets amped up the
experimentalism, featuring a more aggressively distorted, feedback-driven
sound. Even though it was a commercial failure, it had a notable influence on
punk bands and other experimental rock groups such as Sonic Youth. It is now
critically acclaimed. I would also recommend it, though I must warn you, it is not
for the faint of heart.
After White Light/White Heat and John Cale's departure – and Doug Yule's
joining –  The Velvet Underground ditched their extremely experimental sound, and took a more stark approach. With this came the release of their self-titled album. Released a year later in 1969, The Velvet Underground is not as artsy as their first album with Nico, and it is not as experimental as White Light/White Heat. Instead, it is an
absolutely beautiful folk rock album that has yet to receive the respect that
is due, despite its recent critical acclaim. (In 2003, it was ranked #314 on Rolling
Stone's 500 Greatest Albums of All Time list.) It is also among the Velvet
Underground's more accessible albums, along with their next album Loaded,
and is a good place to start off with them.
If I were to describe this album in one word, it would be "inviting." It is so
intimate that when I listen to it, it feels as if I am actually in the dark and
seedy room, with the band, as shown in the photo on the album cover; and the
songs are just so nice and not overtly arty or jarring, that it
almost feels as if it is not really the Velvet Underground, prior to their commercialized Loaded. This is because the songs are so melodic and so easy to listen to, yet not exactly "pop". That is the reason why I think this album is so great. Despite the
rather low fidelity production, the album still retains that touchingly
beautiful intimacy that is signature to this album. For instance, the guitar
tones on this album are so sweet, rich, and soulful, as opposed to the grating
distortion that is found on White Light/White Heat. The only
experimental song is "Murder Mystery," though even that song is not that
experimental. It almost feels as if I can (dare I say it) actually have a
connection with the band at its core. The songs also have substance, and all of
them can easily stand on their own, yet they collectively come together to make
a cohesive unit, flowing beautifully from one song to the next.
Even though The Velvet Underground may not be as edgy as their first two
albums, it is still an outstanding album that frankly deserves more
recognition. It is just so lovely and beautiful, yet rough around the edges,
and so intimate that it is hard to dismiss as a weak album. Even though I would
recommend this to anybody, I would highly recommend this album to anybody that is into the current indie rock/indie pop scene, and anybody that wants to be introduced to this fabulous band.